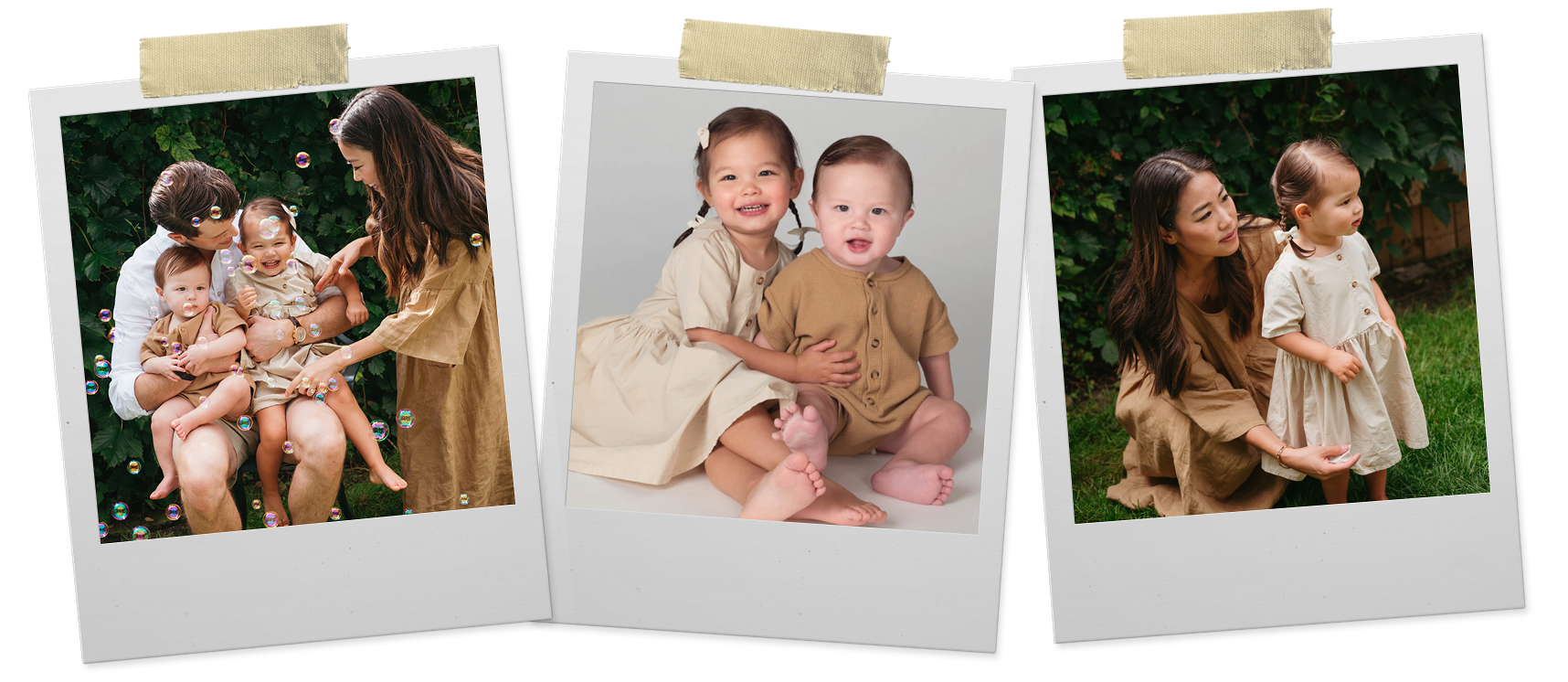 Hi, I'm Christine – I'm Canadian born, my family is from South Korea and we now live in Connecticut! My husband Mark and I have 2 babies, Willa and Linc! I love animals and have a totally beautiful chihuahua named Goose. Welcome to my website where I hope to bring my education and experience together to share my journey as a mama, tips I've learned and everything that works for me and my family!
I have my Master's in Early Years Education from London, UK where I lived for 10 years and am a certified kids and families yoga teacher. I have always had a love for working with children and have dedicated most of my career to delivering inspired and effective early learning programs. I worked in schools for over 10 years where I held a variety of teaching and leadership roles across a range of age groups and subjects with a particular focus in early years education. I've always been a passionate professional and believe in the importance of continuing to learn and grow, and I implement this school of thought into my own personal path.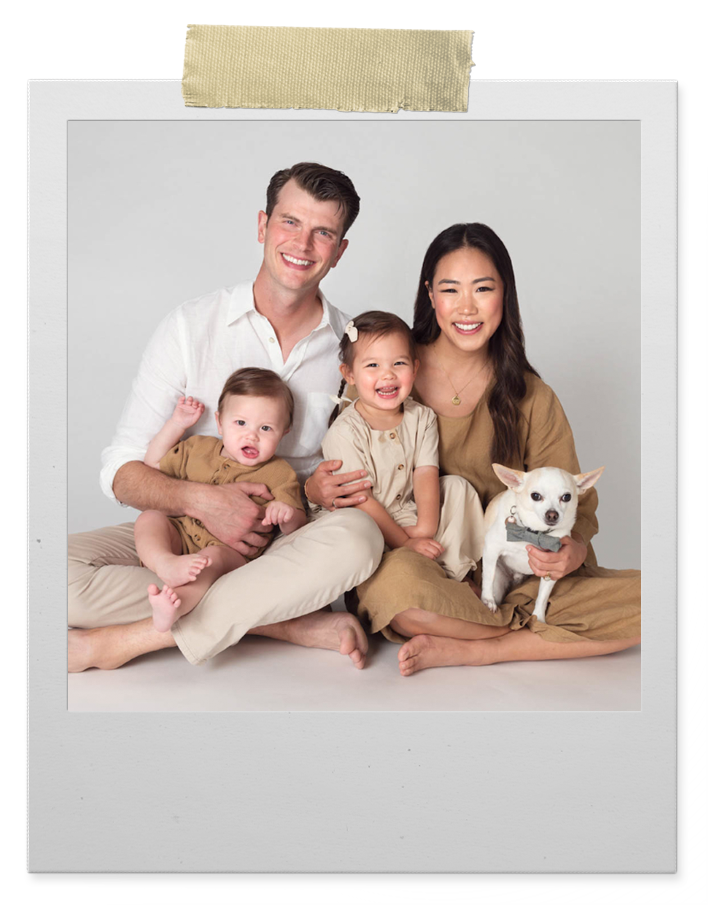 work & education experience.
2019: Kids Yoga Teacher Training from Yogi Beans, NYC, USA
2018: Yoga for Kids and Families Certificate from Rainbow Kids Yoga, NYC, USA
2015: MA Early Years Education from The Institute of Education University of London, UK
2010: Post Graduate Certificate of Education with Distinction from Canterbury Christ Church University, UK
2008: Bachelor of Management and Organizational Studies, Human Resources from the University of Western Ontario, Canada
2020-current: Willa and Linc's Mama!
2020-2021: Itty Bitty Baby Yoga Teacher at Love Child Yoga, NYC
2019-2020: Lead Preschool Teacher at Kidville, NYC USA
2019: Yoga Teacher at Yogi Beans, NYC USA
2017-2018: Early Years Teacher & Leader at Heathside Preparatory School, London UK
2017-2018: Programme Lead Worker for 0-3 Year Olds at Body & Soul Charity, London, UK
2010-2016: Teaching and Leadership Roles at Abercorn School, London, UK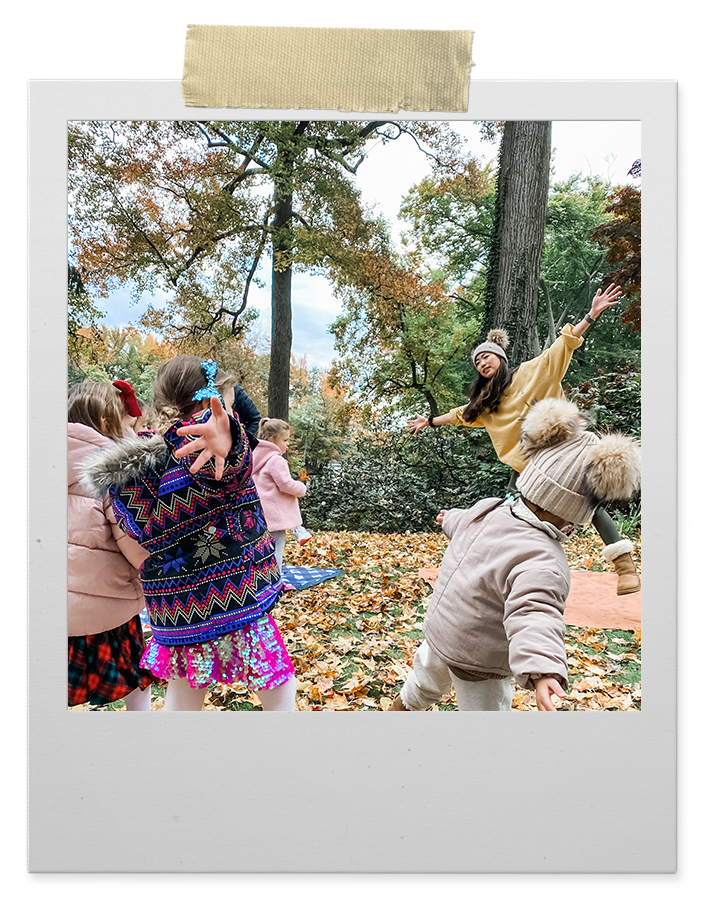 01
Christine's baby yoga classes were one of the best things I did with my newborn. Her expert knowledge on child development coupled with her fun, down-to-earth attitude and class helped me bond with my new baby. I also noticed my baby becoming stronger with these yoga classes and they would even help calm her when she was fussy. I looked forward to Christine's classes every week and having them through Zoom made it extremely accessible. Christine's baby yoga classes not only strengthened my baby's muscles and helped with motor skills but they also helped deepen my connection to my baby - and I always learned something new about child development.
02
I have been following Christine on Instagram since I had my first baby - her tips, info and product recommendations have been so helpful and have saved me so much time in research! Thanks so much Christine for vetting all of these awesome products and constantly posting positive messages!
03
It is clear you make the classroom a warm and welcoming place for all.
04
Thank you so much for teaching and caring for our [child] this year. He has grown so much... and we know how much you contributed to his expanding, curious and joyful mind. Our lights all shine and bow down to the light in you. Namaste.
05
We are truly sad to have to say goodbye to you - you have been such a warm, kind and fun-loving teacher and [our child] adores you. I know that her first school experience would not have been the same without you. It's very clear that you love what you do, and we really appreciate all the love and dedication you bring to the class. We hope you have a great summer! Thank You!