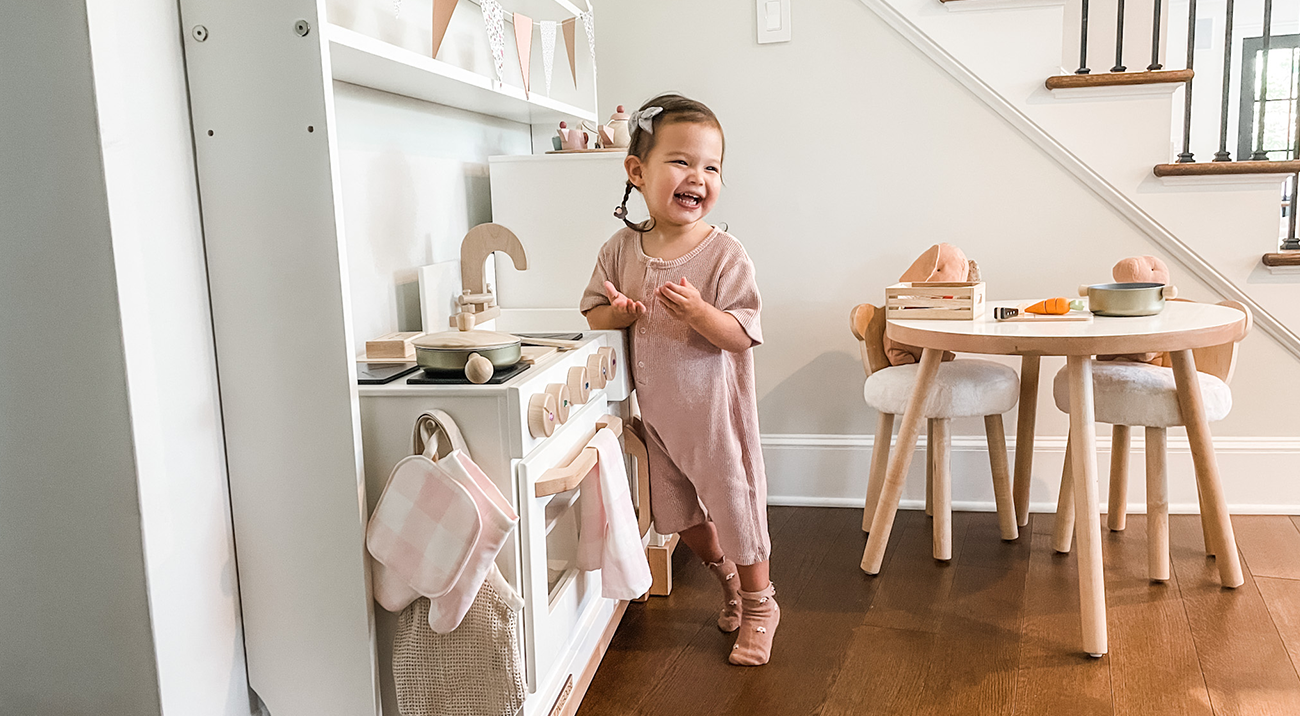 Read about the benefits of pretend play in the kitchen here!
Learn more about yoga for babies in my blog post for Modern Nursery!
I wrote a blog for Modern Nursery on open-ended play! In the post, I answer questions about what it is, why it's beneficial and how you can support this play-based learning concept at home with your babes!