Hi! This post contains affiliate links, and I may get a small commission if you click through & make a purchase. I only post links to items I already have, love and would recommend to my close friends and family. I have also usually done a LOT of research before deciding on them for myself.
Very excited about being brand new pregnant (with our first baby Willa) people, Mark and I were happily browsing the baby section at ABC Carpet & Home when we came across a beautiful baby clothing brand called Tane Organics. This clothing line caught my attention immediately as everything was organic and sustainable, plus I loved the unique designs and luxurious feel of the fabrics – soooooooooo soft. We bought a few onesies as well as an adorable knitted globe toy rattle and waited eagerly for our babe to arrive, like 8 months (I told you we were VERY newly pregnant, haha!).
Fast forward to almost a year after Willa's birth, we found out we were pregnant with our 2nd baby and I had already been thinking about what I might need for our new little buddy (I like to plan ahead and be very prepared for most things in life!). I'm not sure how many can relate, but I do not like buying stuff that I don't need and I feel like as an expecting parent I often felt pressured to get a lot of things that I actually didn't end up using. In a very serendipitous moment, Tane Organics reached out and I was super excited to partner with them to create a list of 5 items from their line that I feel would be most helpful to have when preparing for a new baby!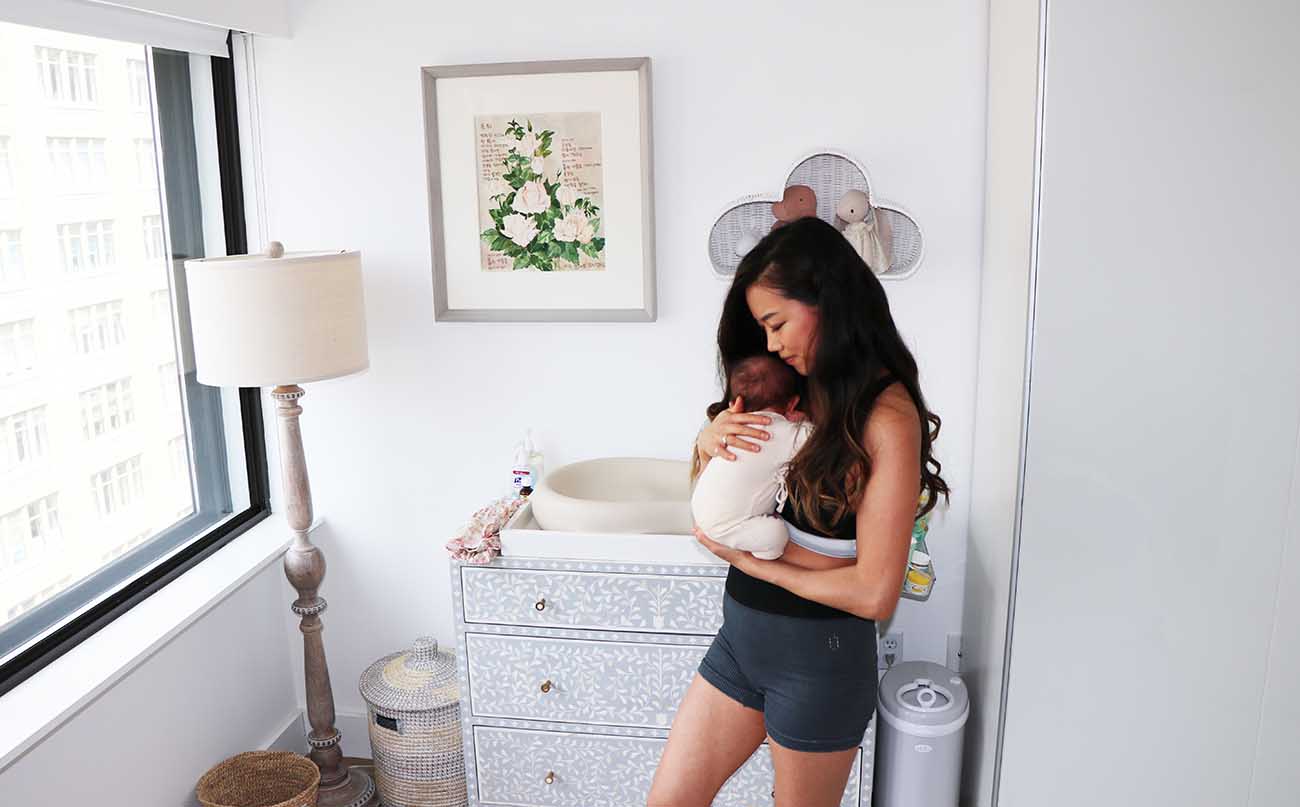 See below for details, and click here to watch the video on the Tane Organics website! If you'd like to buy these items and/or other items, use code WILLA10 to get 10% off your purchase. I hope you love Tane as much as we do!
Kimono Onesie: Not only is it beautiful, this onesie is great if you would like to avoid slipping clothes over your precious new baby's head. It's also important to have something that won't rub and irritate the umbilical cord as you wait for it to fall off, and the kimono style is perfect for keeping the area safe!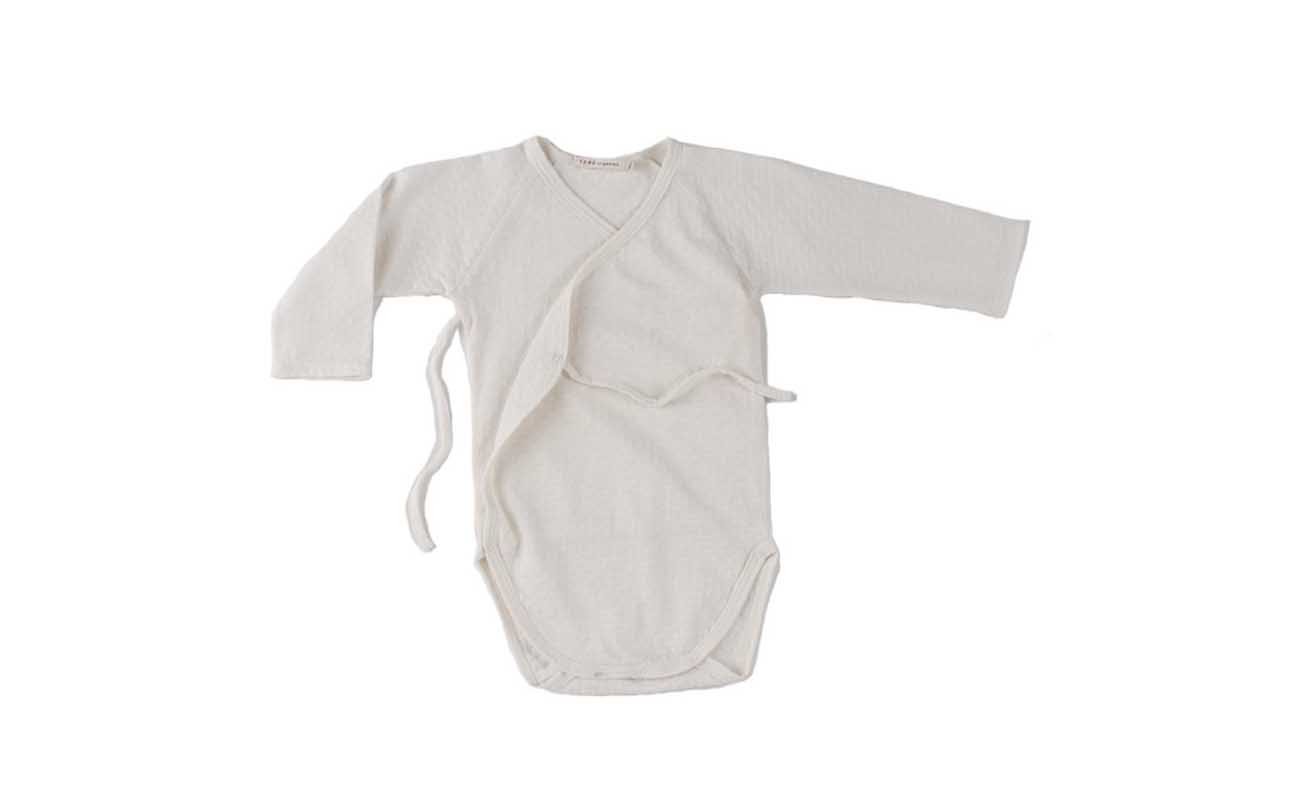 Essential Swaddle Blanket: A definite must have in our home, as our baby nurse recommended that we swaddle Willa for every sleep including naps for as long as it was safe – this was definitely something I didn't know about pre-baby! This particular swaddle is breathable, generous in size and has a little but not too much stretch which are great features, especially if you're new to swaddling. In my experience, swaddling was often a struggle to get right the first time and we never really fully mastered it, haha! Now that we are well past our swaddling days with Willa, she uses it to snuggle with when we are reading books or when she is having her bottle!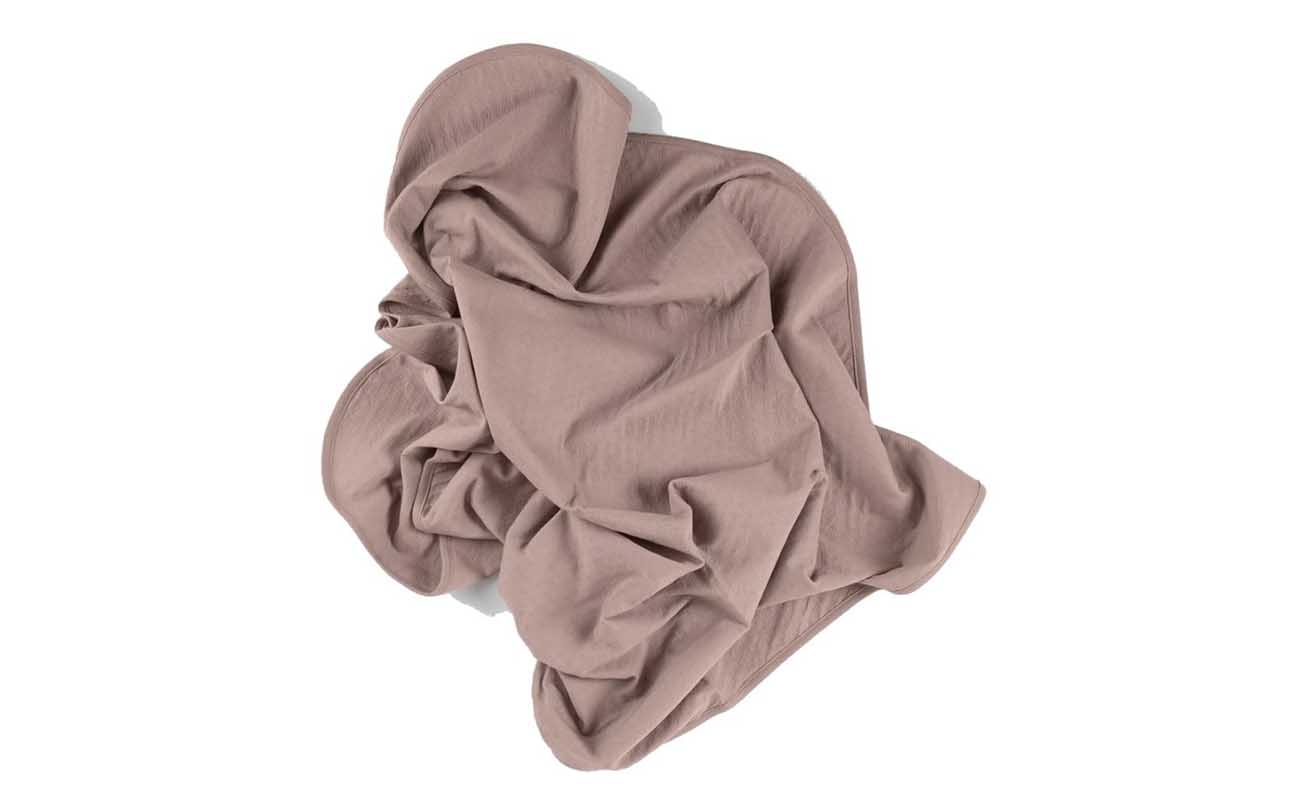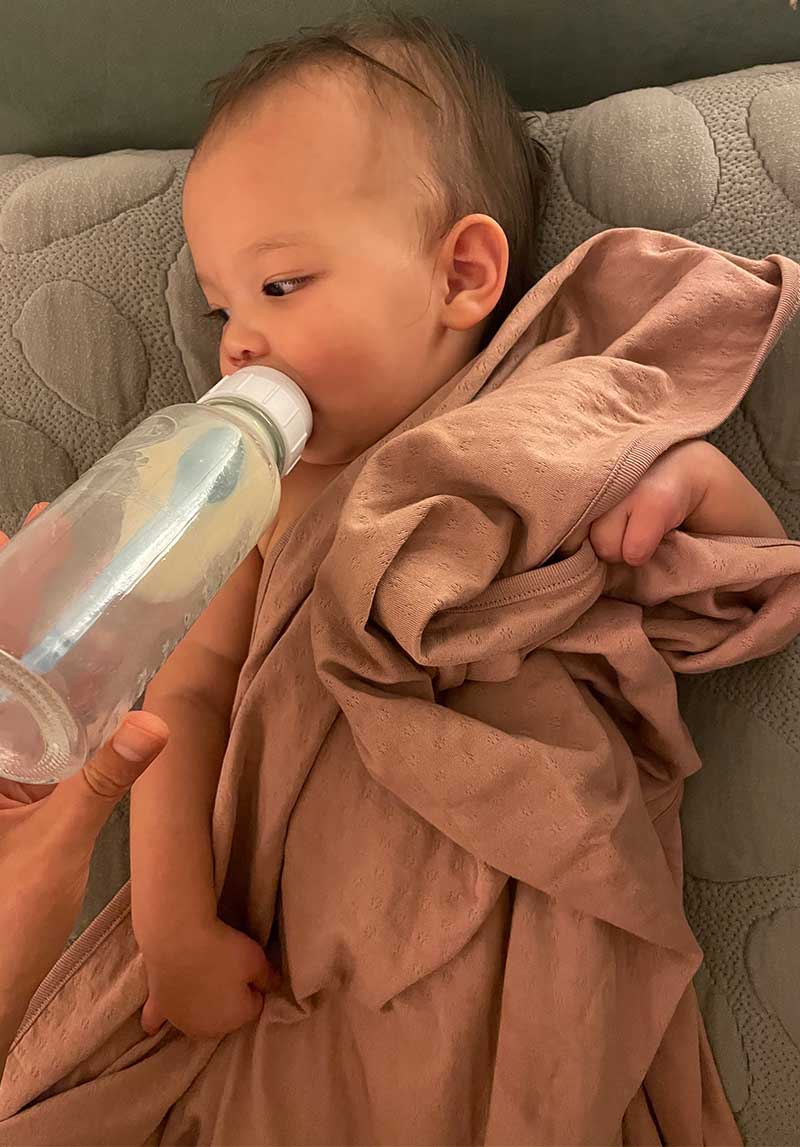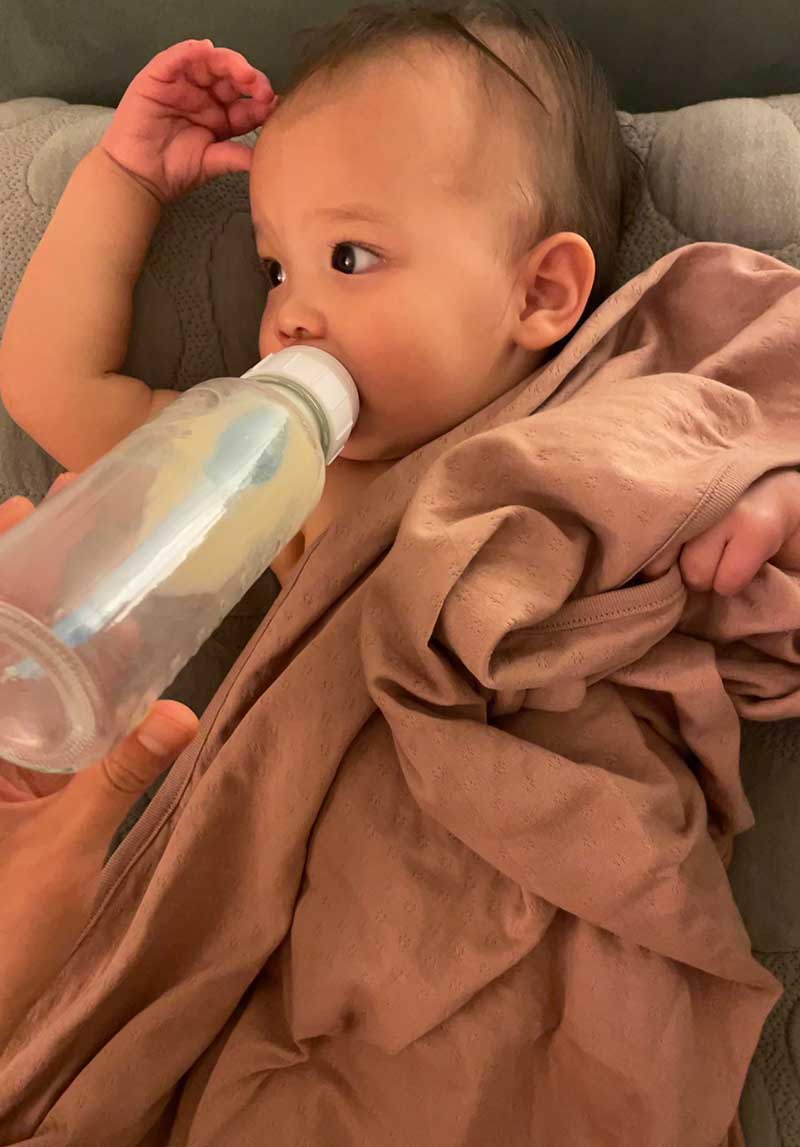 Onesie with Hand Cover: We were advised to only swaddle with arms in until 3-4 months or when we saw signs of our babe rolling onto her tummy, whichever came first. So, we slowly transitioned to only swaddling with both arms out by 4 months old. You'll probably hear me say this many MANY times but babies' fingernails grow so quickly and they are sooooo sharp – I still cannot understand it! Having a way to cover Willa's hands was key for when she was sleeping – it prevented her from scratching her face and we also felt it kept her feeling secure and cozy. I love this style because when she woke up and was ready to explore and play, we could just uncover her hands easily!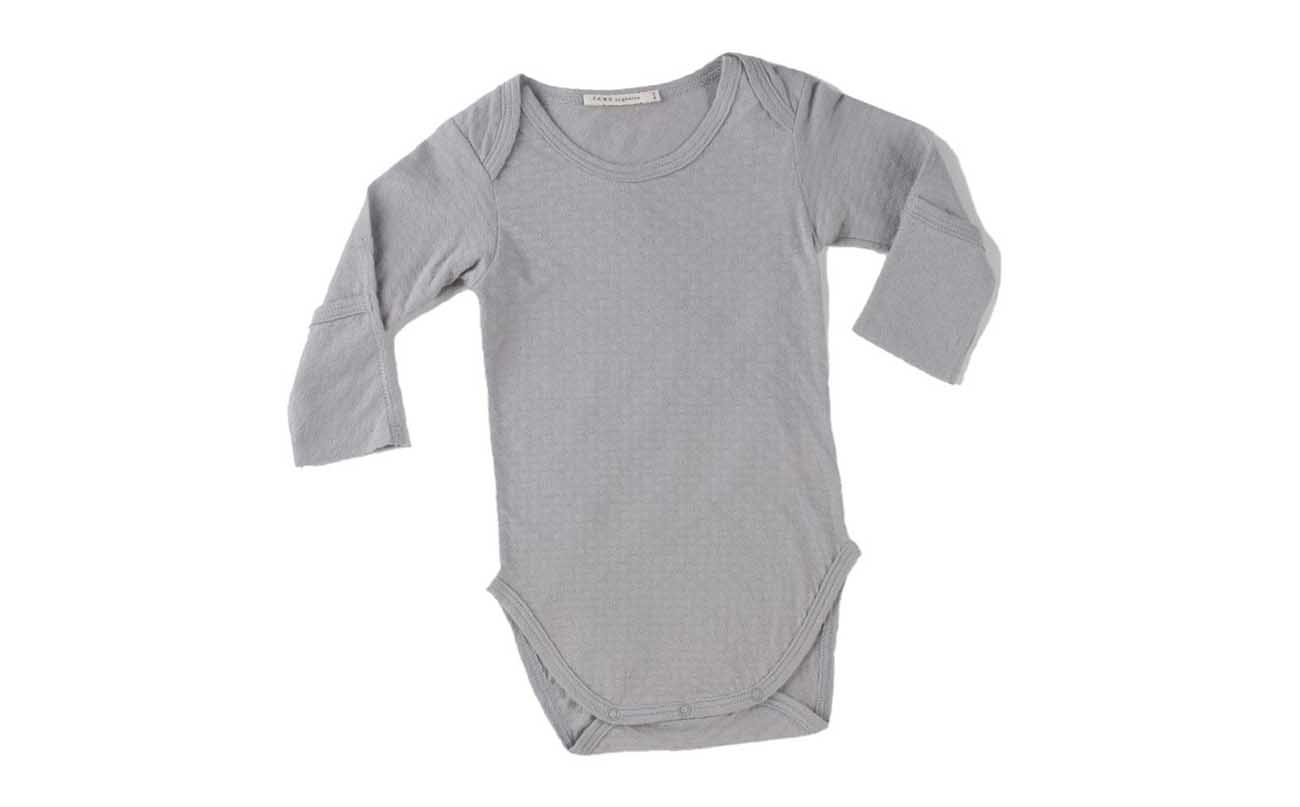 Blanket with Hood: If you're like me, you can never have too many blankets lying around to keep your baby warm, cosy and bundled! This is a wonderful sweater knit blanket that is super comfy yet breathable so you never have to worry about your babe overheating. Willa is a little too big for this now, but I actually cannot wait to snuggle our new baby in it!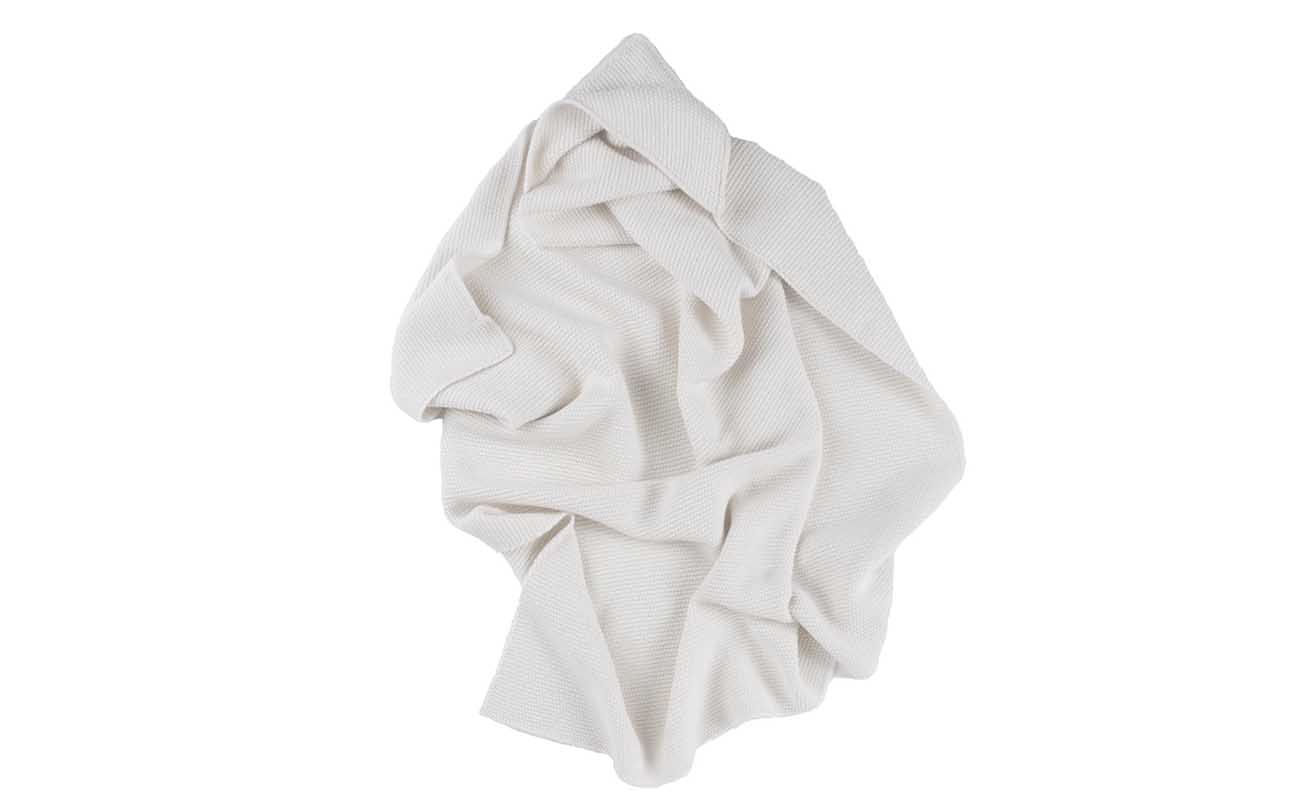 Baby Cap: The hospital is a notoriously chilly place and they have hats for newborns, but as it is the first thing that touches your baby's head you might want to have a safe, non-toxic and option in your hospital bag. In what can be a chaotic first few hours / days, it is comforting to know that your baby is clothed in 100% certified organic materials that help to prevent skin related allergies and irritations.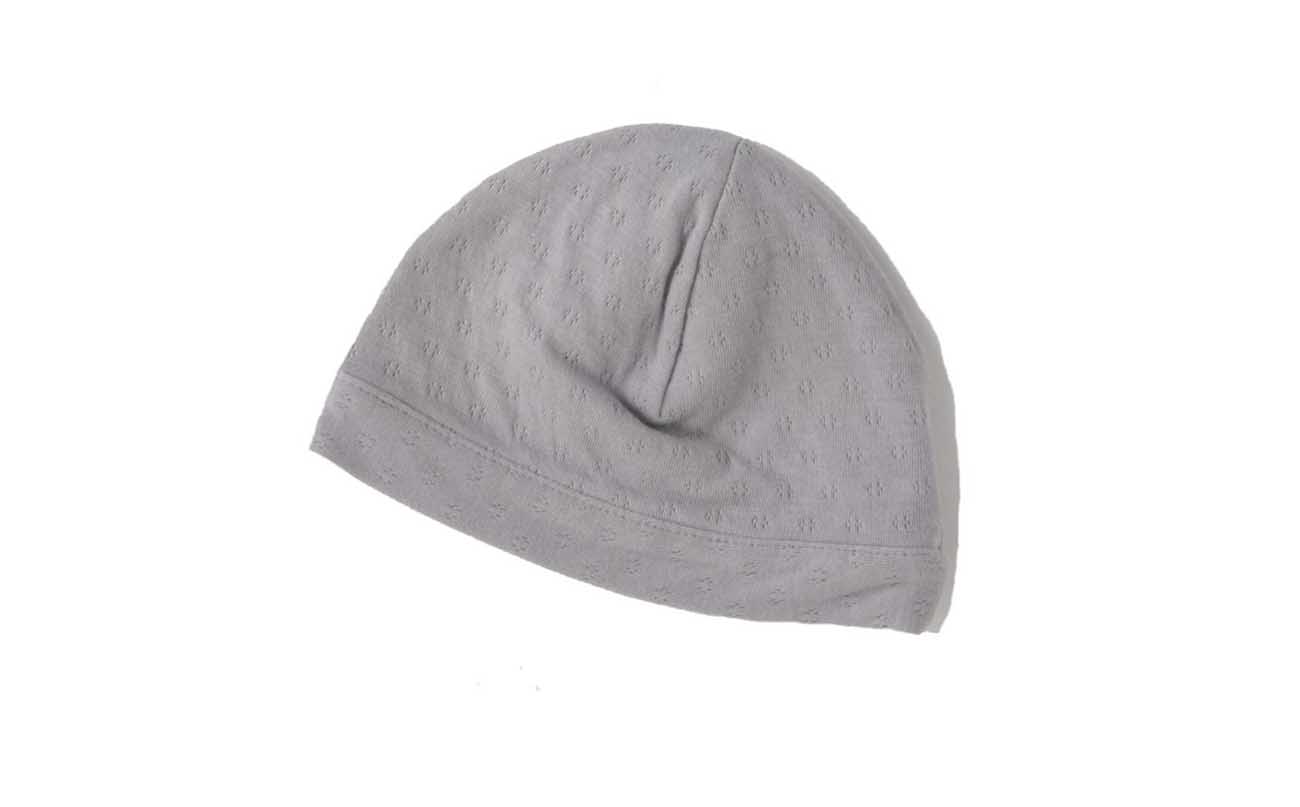 Bonus Item (hehe!): I AM THE WORLD Globe Rattle! Not only is this toy gorgeous, it is also a great resource for developing your baby's hearing, visual tracking skills, motor skills, hand-eye coordination and more! I also love that a percentage of each sale is donated so your purchase will positively impact the future of a child, of a community, both local and abroad, and of the world.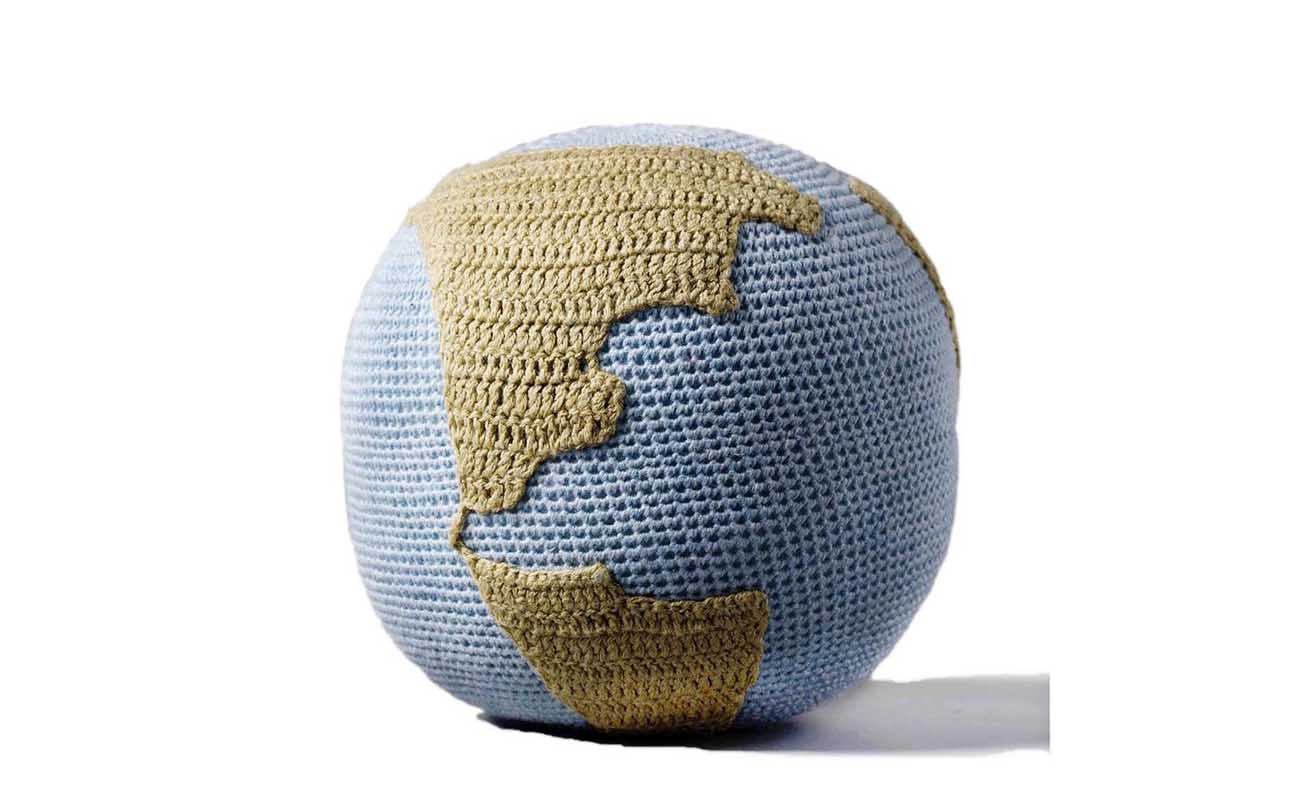 I really hope this is helpful for new & expecting parents – it is definitely something I wish I had stumbled across when I was prepping for our baby! If you do end up shopping for some beautiful Tane items, remember to use code WILLA10 for 10% off your order! Thank you for reading / watching, and reach out if you have any comments or questions that I might be able to help with!